Affiliate and Partnership Marketing
(Online Registration 9:20 -9:30)
Webinar
Ticket Types
IAB Member:
Get discounted tickets to events and training
IAB Agency:
You get free event access and discounted training rates
IAB Advertiser:
Enjoy free event access and discounted training rates
Non-member:
Full price tickets to events and training
Not a member yet?
From events to training to research, find out what becoming part of the IAB means for you and your team.
Become a Member
Event Overview
Affiliate marketing is often the unsung hero of the digital marketing mix, accounting for £510 million of Adspend in 2019 (IAB/ PwC Digital Adspend Study 2019). In this webinar you'll hear from the IAB's Affiliate and Partnerships Advisory Group and their brand partners who will showcase some of the developments and best practice from this channel. Come away from this session with an improved understanding of the Affiliate opportunity along with tips on how implement your affiliate strategy and maximise your returns in a post COVID-19 world.
Agenda
9:40
Thinking outside the budget box
This session provides real world insights from a case study of M&S Bank and their objectives to increase sales without increasing budgets.
The session shares best practices and growth hacks to enable any one in Affiliate and Partnership marketing to leverage the most from their performance campaigns, even with budgetary constraints. Key takeaways include:
How to compete when your CPAs aren't the most competitive

How to maximise promotional prominence on CPA only models

How to leverage relationships to add value to Partner and Brand
10:00
Reducing the complexity and jargon around affiliate and partnership strategies
The seminar will provide reassurance to brands who want to invest in their affiliate and partnerships strategy but have concerns around how best to implement this. Through sharing tips for creating lasting and powerful partnerships Matt will also showcase how automation is helping to transform affiliate and partnership marketing whilst ensuring it maintains that human touch, authenticity, trust and engagement.
10:20
Session from Rakuten
More details to be announced soon.
10:40
Why your assumptions are wrong and how we can prove it
Advertisers have spent years deploying their marketing budgets using a blend of what they 'know' works and what 'seems' right. In a post-COVID, recessionary world, more digital inventory will be created than ever before and budgets will be slashed. As old assumptions are challenged, brands will look to maximise their budgets like never before. The channels that succeed will be those that can demonstrate value throughout the purchase path, not just on the traditional last-click focus of the affiliate channel. In this session we'll share how the affiliate channel is well placed to tackle the challenges brands will face in the coming months and why affiliate marketing offers a safe place to invest.
11:00
Close
Finish with an opportunity for a Q&A.
Meet the speakers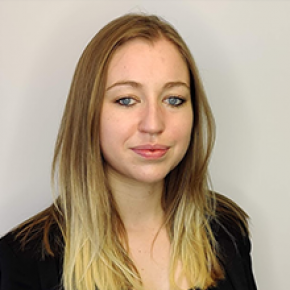 Bryony Smith
Lead Performance Manager, Optimise Media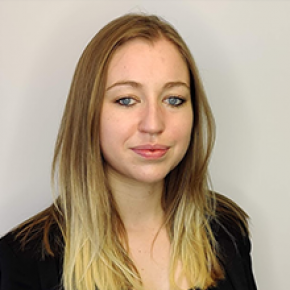 Bryony Smith
Lead Performance Manager, Optimise Media
Bryony is an innovator in performance marketing, with a track record of pushing the boundaries of standard affiliate activity to include partnerships and first-in-market hybrid deals. As Lead Performance Manager for major brands in the finance vertical, her forward-thinking approach achieves results for complex, high-profile and demanding projects. Bryony's work ethic, congenial nature and industry expertise see her develop and expand relationships with key publishers to deliver ambitious growth targets with the optimum Roi for Advertisers and Publishers, and she currently shortlisted for the Performance Marketing wards Rising Star award.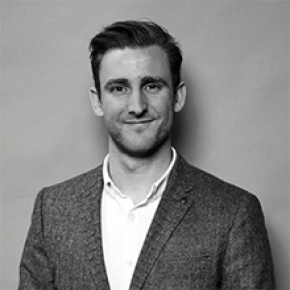 Matthew Sheppard
Senior Customer Success Manager, Impact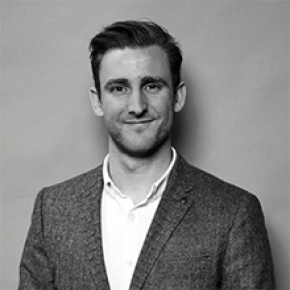 Matthew Sheppard
Senior Customer Success Manager, Impact
Matt has worked in performance marketing for 8 years, formerly at cashback giant Quidco and later at Navigate Digital where he founded the Sydney office. He is a Senior Customer Success Manager Impact's Partnership Cloud, working with advertisers including Ticketmaster, Revolut and Treatwell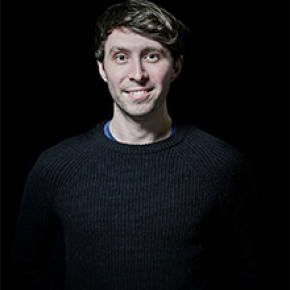 Rob Davinson
Content Analyst, Awin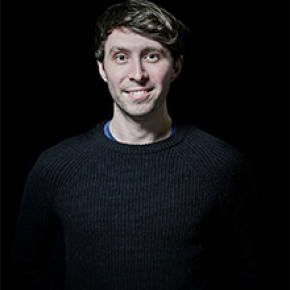 Rob Davinson
Content Analyst, Awin
Rob Davinson has worked in the affiliate industry for over a decade and at Awin for seven years, most recently on their global strategy team as a Content Analyst. In his role he writes about the trends the network tracks, and presents around the world at industry events on these topics, as well as producing the network's annual state-of-the-market study, The Awin Report, and co-hosting its monthly podcast, Awin Talks.