Digital Marketing Essentials
(Registration 08:45 - 09:00)
IAB UK Events and Training Space, 14 Macklin Street, London, WC2B 5NF
Ticket Types
IAB Member:
Get discounted tickets to events and training
IAB Agency:
You get free event access and discounted training rates
IAB Advertiser:
Enjoy free event access and discounted training rates
Non-member:
Full price tickets to events and training
Not a member yet?
From events to training to research, find out what becoming part of the IAB means for you and your team.
Become a Member
Event Overview
A two-day course taking place on Monday 19 October and Monday 26 October, Digital Marketing Essentials equips you with all the need-to-know digital basics. Whether you're in-house, at an agency or a publisher, this course is great if you're new to digital or looking to get more comfortable with digital channels.
What will you learn?
Key aspects of the digital marketing ecosystem in 2020
The consumer path-to-purchase using analytical tools
Search marketing including SEO, paid search, voice, and display marketing
This course is perfect for...
Supply-side: Account Executives and Graduates
Buy-side: Account Managers, Executives and Graduates
Advertisers: Marketing Executives and Junior Marketing Managers
Agenda - Day One
9:30
Introduction
Including an overview of UK ad spend, identification of key growth areas and assessment of specific current market issues.
11:15
Planning for success
We will cover using a well-established planning framework to understanding the consumer journey, as well as the role of conversion rate optimisation, setting objectives using analytical tools and finishing with an Interactive exercises using those same tools.
13:30
Search: SEO, Paid & beyond
We will cover the role of data 'signals' in search, including hands-on use of analytical tools; how SEO operates, including the latest requirements around rankings factors; as well as on-the-page and off-the-page tactics.
15:15
Strategies for search
A deep-dive into how search impacts as-rank, quality score and auctions mechanics. We'll also explore various bidding strategies, including use of bid modifiers and automated techniques. 
Agenda - Day Two
9:30
Ad tech: walled gardens
An overview of ad tech, including the differences between walled gardens and the open web; Google Ads – key formats and targeting techniques across GDN and YouTube; Facebook and FAN, including hands-on demonstration of Facebook Audience Insights and Ad Manager; How 1st, 2nd and 3rd party data is used in data-driven targeting techniques such as Facebook Custom Audiences and Google's RLSA
11:15
Ad tech: programmatic overview
We will cover the evolution of display advertising on the open web; the status of programmatic media in 2019, including header bidding, auction mechanics and supply path optimisation; the role of ad operations (e.g. tagging and tracking in third-party ad-serving); plus, difficulties and solutions to tackle complexity.
13:30
Content marketing: what works & why?
We will cover the role of engagement in content marketing; well-established planning frameworks; hub and spoke execution techniques; automation techniques including content remarketing; the use of analytical tools for content research and a demonstration and using analytical tools
15:15
Mobile: what's happening
A look at key ad spend trends in mobile, the impact of apps on consumer behaviour and user experience design, plus what developments are improving the consumer journey. 
16:00
Metrics & testing
What is the purpose of metrics in digital media and marketing? We'll take a look at key metric categories and the role of testing.
Meet the trainer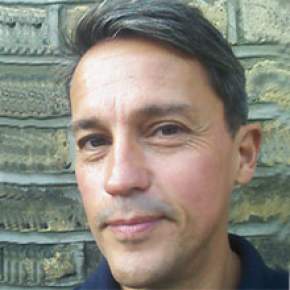 James Cherkoff
Director, Collaborate Marketing Services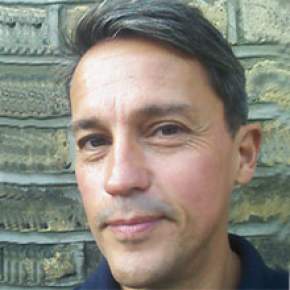 James Cherkoff
Director, Collaborate Marketing Services