"You have the attention span of a goldfish!" Whether levelled at you by a teacher, parent or, in more recent years, frustrated friends, we've all heard it. But, as Snap Inc's Ed Couchman pointed out at Digital Upfronts, some research suggests that this is in fact a disservice to goldfish.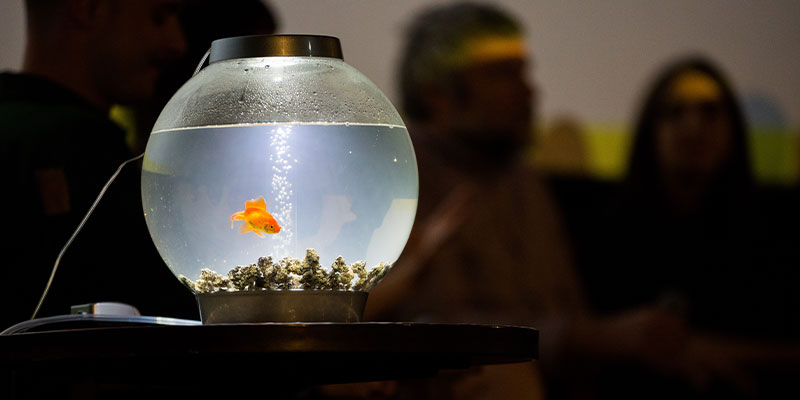 Joined on stage at Picturehouse Central by his daughter's pet fish Clemmie, Couchman said that while goldfish reportedly have an attention span of 9 seconds, humans come in just shy at 8 seconds. However, this isn't a true reflection of attention rates, in his view. Instead of diminishing, attention is evolving in a multi-screen world where consumers are "more discerning about what content they chose to spend time with".
"In this landscape, both content and context are key." Couchman stressed the need for advertisers to take a content by design approach – creating ads that are specifically designed for Snap Inc. Meanwhile, IAB UK's CEO Jon Mew addressed context with a run through of our latest research 'The Rules of Attention'. From the importance of quality environment to the role of targeting, take a look at the key findings here.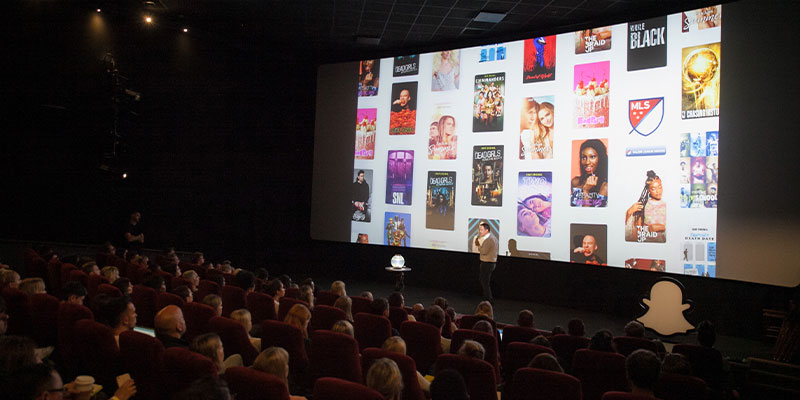 Couchman reaffirmed Snap Inc's "investment in premium commissioned content", by announcing the launch of two new shows, both focused on mental health: 'Everything's Fine' and 'Mind Yourself'. Discussing 'Mind Yourself' later in the morning, its creator and the founder of Barcroft Studios, Sam Barcroft, said that it shows that Snapchat can be used for serious storytelling, as well as more light-hearted content. He hopes that the show will "destigmatise mental health in the young universe" and build on past examples of Snapchat shows that resonate with people by telling true and personal stories.
The unique role of Snapchat as a social but personal space was highlighted throughout the event. Joining Snap Inc's Tom Conway on stage for a panel session, LADBible's Sophie Tighe referred to it as a "private space where you can be yourself" and where people spend time with your content in a curated environment. All of the panelists agreed on this point with Jungle Creations' Melissa Chapman quoting a 50% completion rate on shows, which informs the way content is crafted: "People intentionally watch on Snapchat… it's not just about a quick eyeball".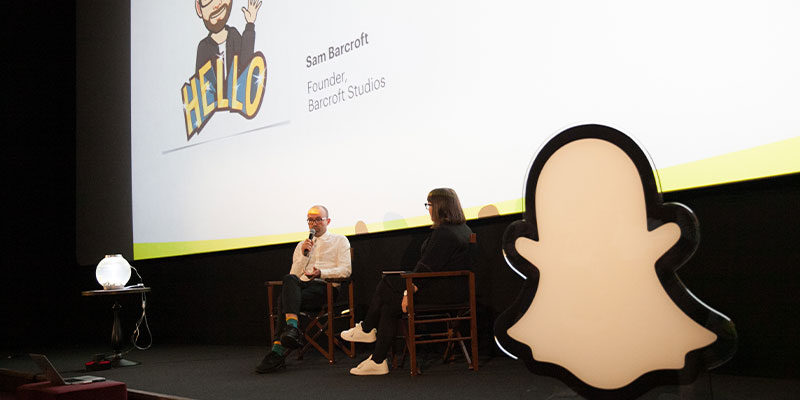 So how can advertisers best engage with audiences on Snapchat? In an aptly named 'Commercials Break' session, Snap Inc's David Norris delved into how to use the platform's Commercials tool and announced two new updates: the ability to make attachments and non-skippable formats. His top tips for crafting attention grabbing ads on Snapchat are…
Be single-minded

Design a narrative

Have purposeful sound design

Be brave with branding

Embrace the potential to play
Thanking delegates for their attention (and obviously relieved that Clemmie had made it through the morning unscathed), Couchman rounded up by encouraging delegates to harness the power of premium short-form video content in the race for peoples' attention.