TikTok Digital Upfronts 2019: Who, what, how? 
Posted on: Friday 04 October 2019 | by IAB UK
It's the new kid on the platform block, in the UK at least, so it was very exciting to hear about how TikTok works and what advertisers can do with it at the company's first Digital Upfront. 
Opening the event, Director of Revenue and Partnerships Inam Mahmood explained how the UK business has grown from three people this time last year to over 150 now, describing it as "the world's leading destination for mobile short-form video".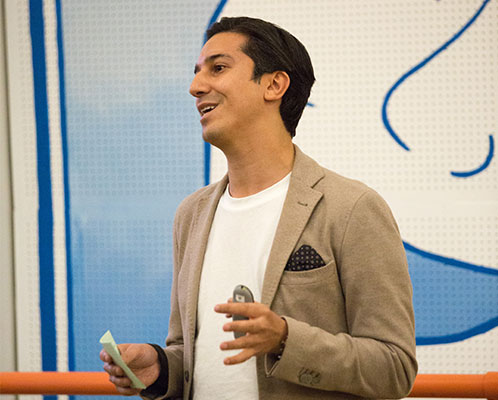 Brand Strategist Ryan Martin gave an insight into TikTok's mission to "democratise creativity". As he put it, "people can open TikTok and become their own Spielberg" with users often tapping into cultural moments, such as the release of the new Lion King or Avengers films, to create trending content.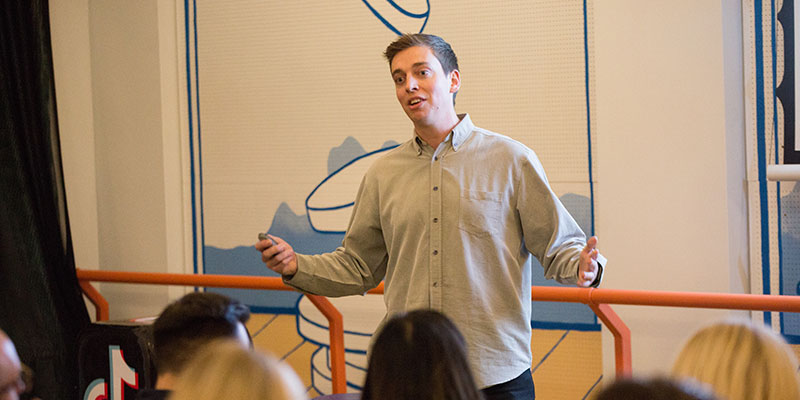 On that note, TikTok's music team gave the audience a run through of key factors in creating trends on the platform – from viral songs (users can access Apple Music's library) to hashtag challenges, and how artists can break out on the platform. 
For advertisers, it's crucial to understand the environment and create bespoke content for the platform, said Brand Partnerships lead Anastasia Nicholl. For example, knowing that it's a default sound-on environment and a swipe-left action are fundamental when creating videos.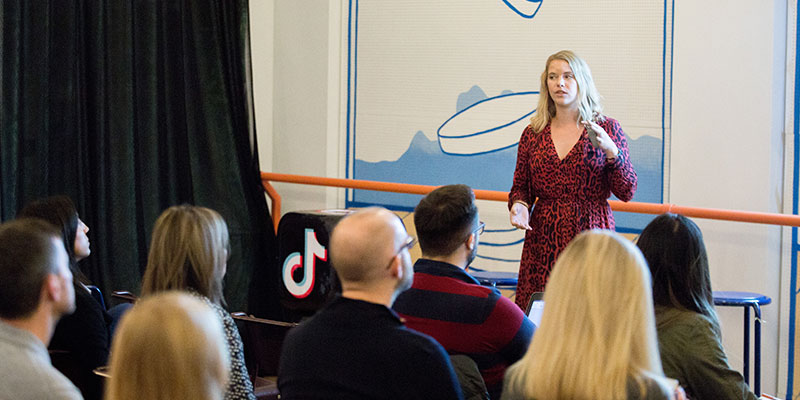 Also, if you want to build trust with a millennial and Gen Z audience, don't aim for flawless – it's not cool. Being authentic works much better and can be achieved by collaborating with established TikTok creators: "Find the creators that speak to your brand DNA and marry the two", advised Nicholl. 
What followed was a chance to meet some creators and find out how they have used TikTok to craft an identity and build vast followings. The overall message was that it allows them to be creative, diverse and have fun in a community-based forum: "As long as it's true to you, that's what people want to see."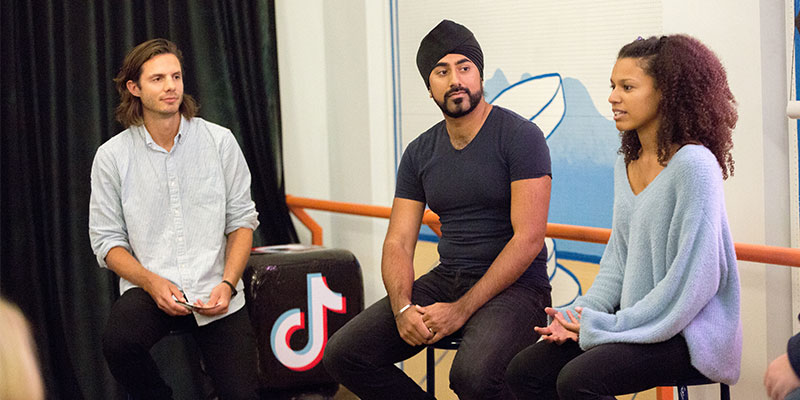 With brands from Chipotle to Burberry tapping into the TikTok trend, the event gave delegates a useful and inspiring insight into exactly who, what and – most importantly – how to TikTok.